Six researchers from the University of Victoria in the fields of science, social sciences, engineering and humanities were elected to the Royal Society of Canada (RSC), a council of eminent academics and leaders recognized by the highest academic distinction in the country.
Professor Hossein Nassaji (Linguistics) is elected as new Fellow, Natalie Ban (Environmental Studies), John Burke (Biochemistry and Microbiology), Heather Castleden (Public Administration), Alan McConnachie (NRC-Herzberg, Physics and Astronomy) and Stephanie Willerth ( Biomedical Engineering) join as new members of the College new researchers, artists and scientists. Recipients elected by society's peers are chosen for their academic excellence and "outstanding contributions" to the arts, humanities and public life in Canada.
Natalie Ban, Environmental Studies
Natalie Ban, a marine conservation scientist, points us to a world where people and ecosystems not only coexist, but thrive.
Its vision embraces diversity (of people, methods and perspectives) and balances the needs of human communities with the needs of biodiversity and ecosystem conservation. His research focuses on coastal and marine systems on topics such as marine protected areas, coastal governance and climate change.
Much of Ban's research is done in partnership with First Nations and others. With guidance from partners, his approach uplifts indigenous knowledge holders and weaves traditional knowledge into biodiversity conservation.
Working with partners is so important to me because it ensures that my research is relevant and can influence management decisions. I am honored to have earned the trust of partners and continually seek to do research to improve both biodiversity conservation and the well-being of coastal communities.

–Natalie Ban, Fellow of the Royal Society of Canada
John Burke, Biochemistry and Microbiology
Being naturally curious has opened doors in the international research community for John Burke. One of his main research interests is how the principles of open science can be successfully implemented in the discovery of new drugs. His experience working with drug discovery teams in academia, industry, and open science nonprofits has led to different types of collaborative work, the groups openly participating with multiple industry and academic partners. To this end, Burke has established extensive international collaborative networks to advance research into new therapies.
Burke's advanced methods for researching lipid signaling proteins and their role in human health are leading to new therapies against cancer, malaria and viral infections.
Burke is excited about how his new role with the Royal Society of Canada can help people understand how research affects their daily lives.
I firmly believe that research in basic and basic sciences offers clear benefits to society. I want to communicate the benefits of basic science research driven by curiosity because clear and accessible science communication is difficult but so useful because it connects the lives of Canadians to research.

—John Burke, Fellow of the Royal Society of Canada
Heather Castleden, Public Administration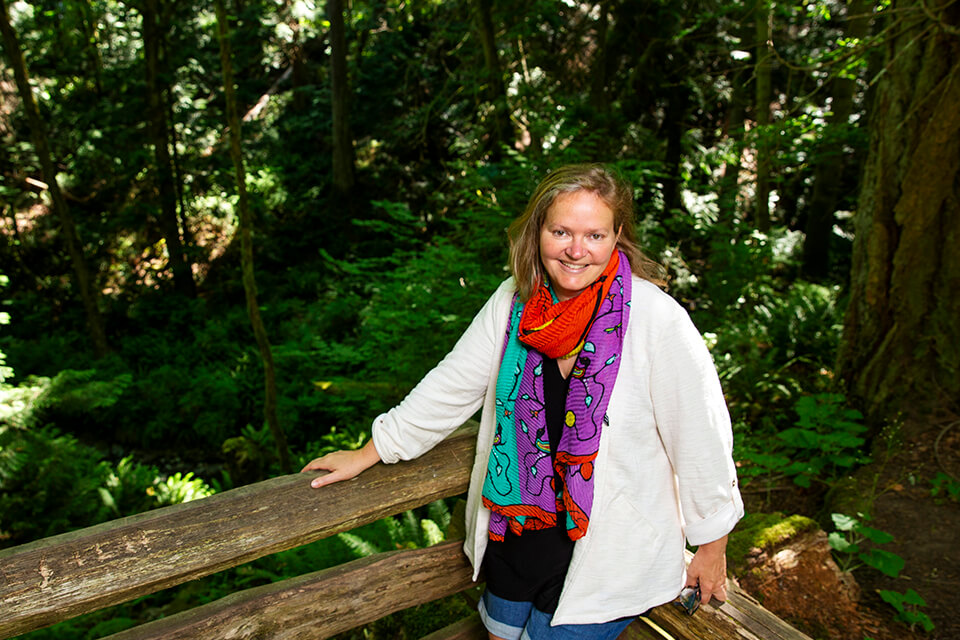 Heather Castleden is a community-driven human geographer who joined UVic in July as the inaugural Impact Chair in Transformative Governance and Planetary Health. She has spent two decades researching in partnership with Indigenous peoples across the country aligning her expertise with their priorities for sovereignty and resurgence of governance, including treaty implementation, management of the water and the development of renewable energies.
Castleden also focuses his energies on the critique of the ethics and responsibility of academic research, and on the decolonization of settler colonialism in institutional settings. She also explores the intersections between human health and environmental health regarding how to achieve fair and equitable energy transitions.
I feel the urge to try different things and try them now. While some people are ready to make changes, others need support. I think it's the role of universities, to provide this research evidence to show how this can happen, and UVic is in a good position to do that.

—Heather Castleden, Fellow of the Royal Society of Canada
Alan McConnachie, NRC-Herzberg, Physics and Astronomy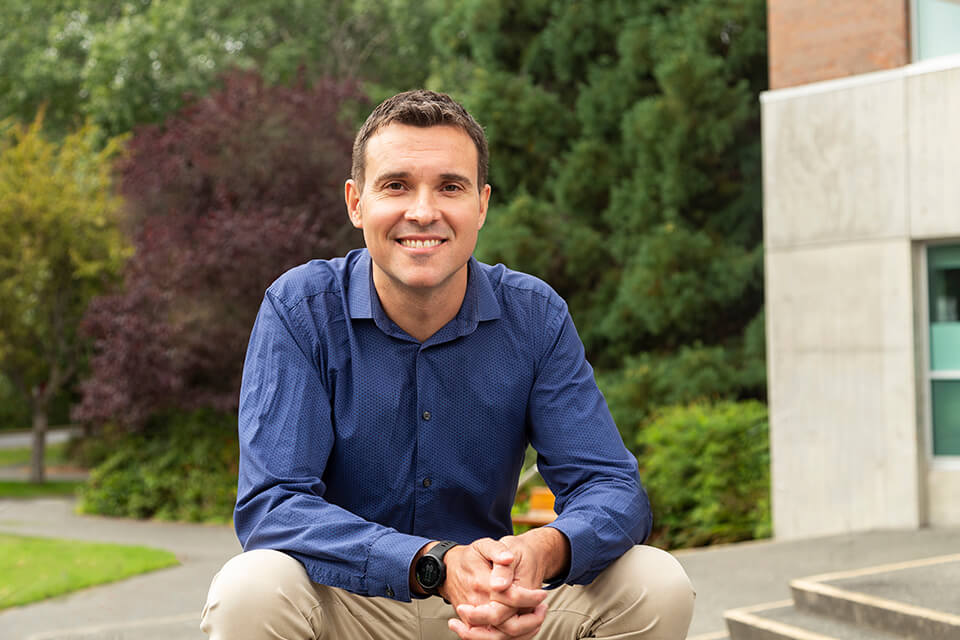 Where to start? Alan McConnachie always answers this simple question, and it has led him not only to observe new aspects of our universe, but to develop technologies to broaden our understanding of it.
As McConnachie became more aware of the limitations of existing technology, his work took a turn. He shifted from being an observer of the universe to a more active role and began to design and produce better tools and technologies for observing. His work has enabled researchers to discover even more about galaxies.
He believes in the power of collaboration, to bring together individuals who can complement each other to answer questions that might otherwise be beyond their reach as individuals.
His research focused on local dwarf galaxies and recognized how the very data he shared would be replaced with even better data upon publication of the work. Distant galaxies, he says, are springboards to even more discoveries. "
Victoria is a great place to do research in astronomy. Unique opportunities exist due to the special relationship between the Federal Astrophysical Observatory, the University of Victoria and the Astronomical Research Center. Developing new tools to increase our powers of observation has been an exciting direction for me. I take great satisfaction in helping others to do great science!

—Alan W. McConnachie, Fellow of the Royal Society of Canada
Hossein Nassaji, Linguistics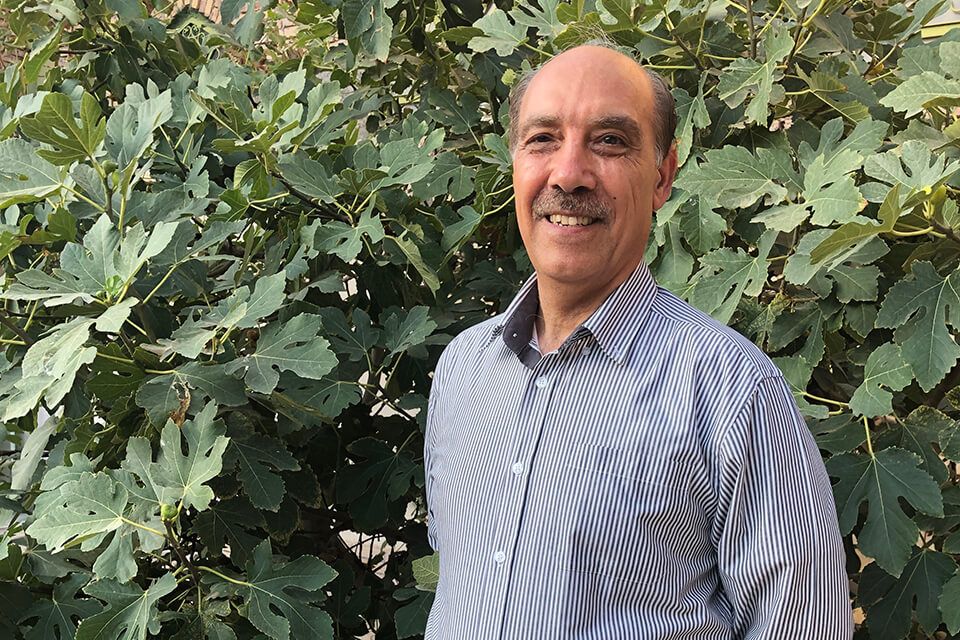 Through decades of diverse and innovative research into second language learning processes and techniques, Nassaji has had a lasting impact on our understanding of the ways a second language can be learned and taught.
His pioneering studies on the impacts of student-teacher interactions in the classroom and on the unique contributions of lower-level linguistic and cognitive processes involved in language acquisition have shaped teacher education programs and pedagogical approaches to teaching. languages ​​around the world.
Nassaji's research contributions include 14 books and volumes, 80 articles in leading academic journals, 38 book chapters and reviews, 80 refereed conference papers, and 65 keynote addresses and plenary lectures at conferences in Canada. , United States, England, Taiwan, China and Japan.
He is currently co-editor of Research in language teaching, a leading journal in language education, and the publisher of the Grammar teaching volume of TESOL Encyclopedia of English Language Education by Wiley.
My current research focuses on interactional feedback and how it helps with language acquisition. My interest in this area arose from my previous work on second language interaction, form and discourse-oriented instruction in the classroom, and my desire to better understand how languages ​​are learned in educational contexts. I am honored that my contributions have been recognized by the Royal Society of Canada.

–Hossein Nassaji, Fellow of the Royal Society of Canada
Stéphanie Willerth, Biomedical Engineering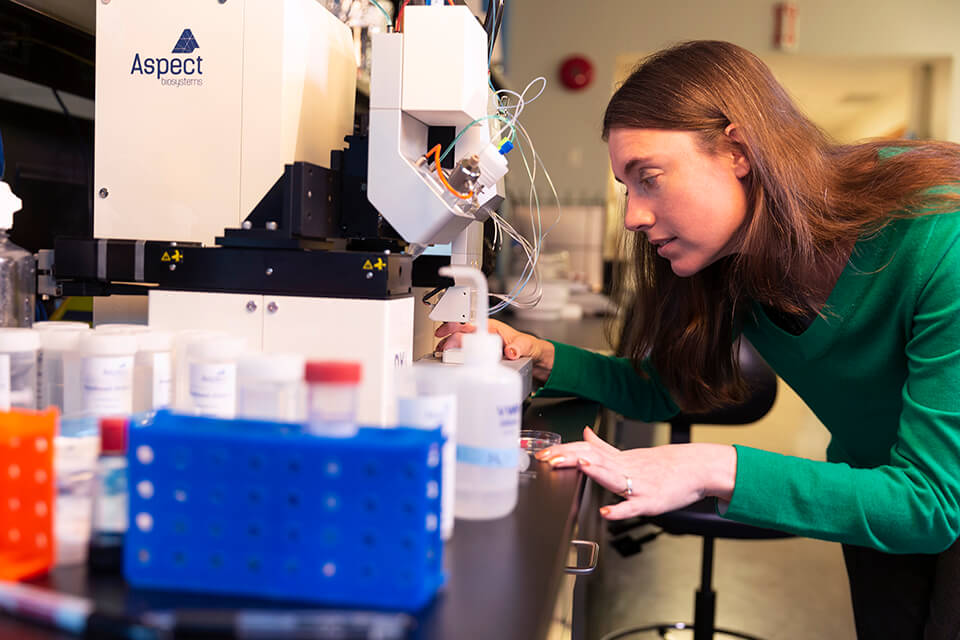 Stephanie Willerth is a very accomplished and passionate leader in the fast growing, high impact areas of tissue engineering and regenerative medicine.
Its acclaimed interdisciplinary Willerth Laboratory at UVic is studying innovative neural tissue engineering treatments for diseases and disorders of the brain and spinal cord, such as Alzheimer's disease, Parkinson's disease, multiple sclerosis and lesions of the spinal cord. spinal cord. Recently, his team used 3D bioprinting – a method of printing living tissue – using stem cells from patients with these conditions to generate personalized tissue models in the lab. These models can serve as tools to screen potential drugs for their efficacy.
Willerth, whose lab has trained more than 90 highly qualified people at undergraduate, graduate and graduate levels, has published extensively in the field of 3D bioprinting fabrics, has won numerous prestigious awards and co-founded a spin-off company. a company called Axolotl Biosciences, which produces bio-inks used in tissue engineering.
I am so excited about the potential of stem cells to regenerate or replicate damaged human tissue, especially the very complex neural tissue found in the human brain and spinal cord. Over time, being able to design neural tissue models in the laboratory will serve as valuable tools for drug screening that can predict the toxicity and efficacy of specific drugs for neurological diseases and disorders, such as Parkinson's disease and Alzheimer's disease.

—Stéphanie Willerth, Fellow of the Royal Society of Canada