[ad_1]
Bloomington, Indiana- Many infrastructure improvement projects are underway this season to advance community goals including safety, sustainability, accessibility, equity, economic vitality and quality of life in Bloomington. The City will provide regular public updates on a range of these improvements as they progress. City departments are coordinating with each other, as well as with private developers, to minimize the impact on Bloomington residents and visitors.
PARKS & LEISURE
New barn roof and new trails at Goat Farm Park
Contractors continue park improvement work at Goat Farm Park. The new trails have been laid out, compacted and gravelled in preparation for paving that will make the trails accessible. Improvements are underway on the barn as new posts have been installed under the east eaves and the roofers are preparing to put a new roof on the barn next week.
Playground installation begins at Waldron, Hill and Buskirk parks
Workers are on site this week to begin installation of the new Waldron, Hill and Buskirk Park Playground, which was removed as part of the City of Bloomington Utilities' Hidden River Pathway project. Installing the equipment, which includes a slide, climbing net and toddler play equipment, will take several weeks. Once the equipment is installed, Parks and Recreation will plan for the installation of a pour-in-place rubber safety liner, which will improve the accessibility of the play areas.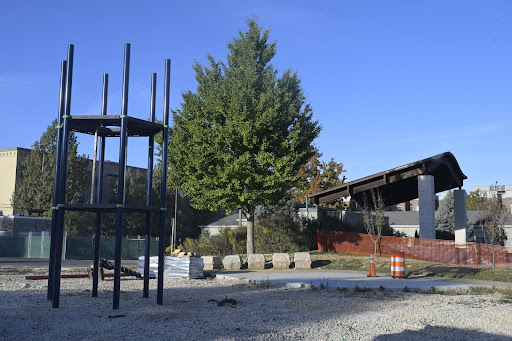 UTILITIES
Hidden River Trail Project
The two-year project to rebuild downtown stormwater infrastructure to deal with flooding during rain events continues and Grant Street between 4th and Kirkwood remains impacted. 4th Street is now fully reopened. The culvert is complete and the next steps are repairing and paving the road, driveway and parking lot. So, weather permitting, they could be reopened next week. This project is on track for completion by the February 2023 deadline. For more information on the project, visit: bloomington.in.gov/utilities/hidden-river.
PUBLIC WORKS
Street crews resurfaced E Queens Way Drive from S Sussex Drive to S Montclair Avenue, S Renwick Boulevard from S Montclair Avenue to S Ramsey Drive, and started on S Walnut Street Pike from S Walnut Street to S Heather Drive. Sidewalk crews installed ADA compliant ramps at S Walnut Street Pike and E Heather Drive as well as S Walnut Street Pike and E Allendale Drive. Next week, Crews will finish resurfacing on S Walnut Street Pike. Sidewalk crews will begin installing ADA compliant ramps on E Weymouth Lane at N Plymouth Road and Park Ridge Court ahead of the paving crew.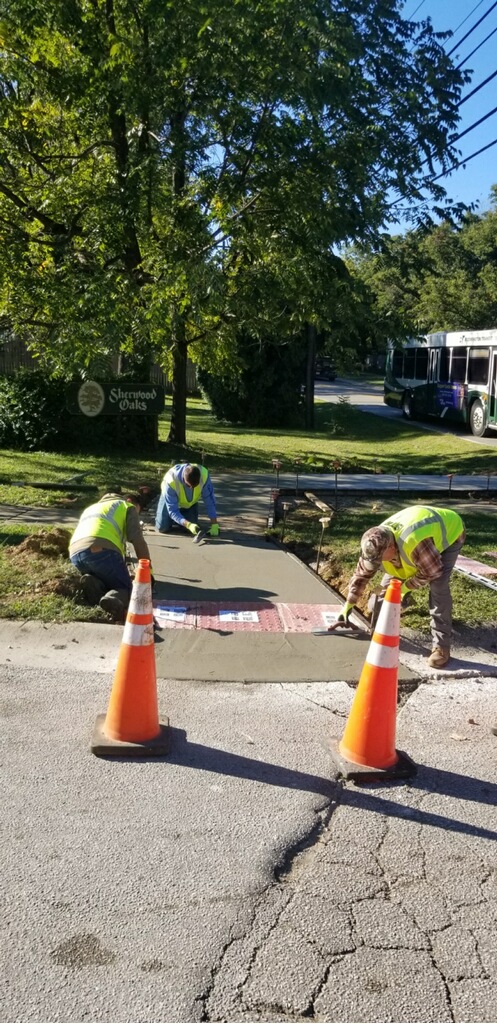 ENGINEERING
Hopewell Phase 1 East
The project has completed all demolition at the site and site restoration is nearing completion. This week an old underground storage tank was removed (see photo below) and restoration around the tank is underway. Expect continued activity on the site over the next few weeks.
The Hopewell Phase 1 East project site is bounded by 2nd Street to the north, 1st Street to the south, B-Line to the east and Rogers Street to the west. Additional information about the project and the contractor can be found at the following links: https://bton.in/mRp~I, hopewellbloomington.org & renascentinc.com/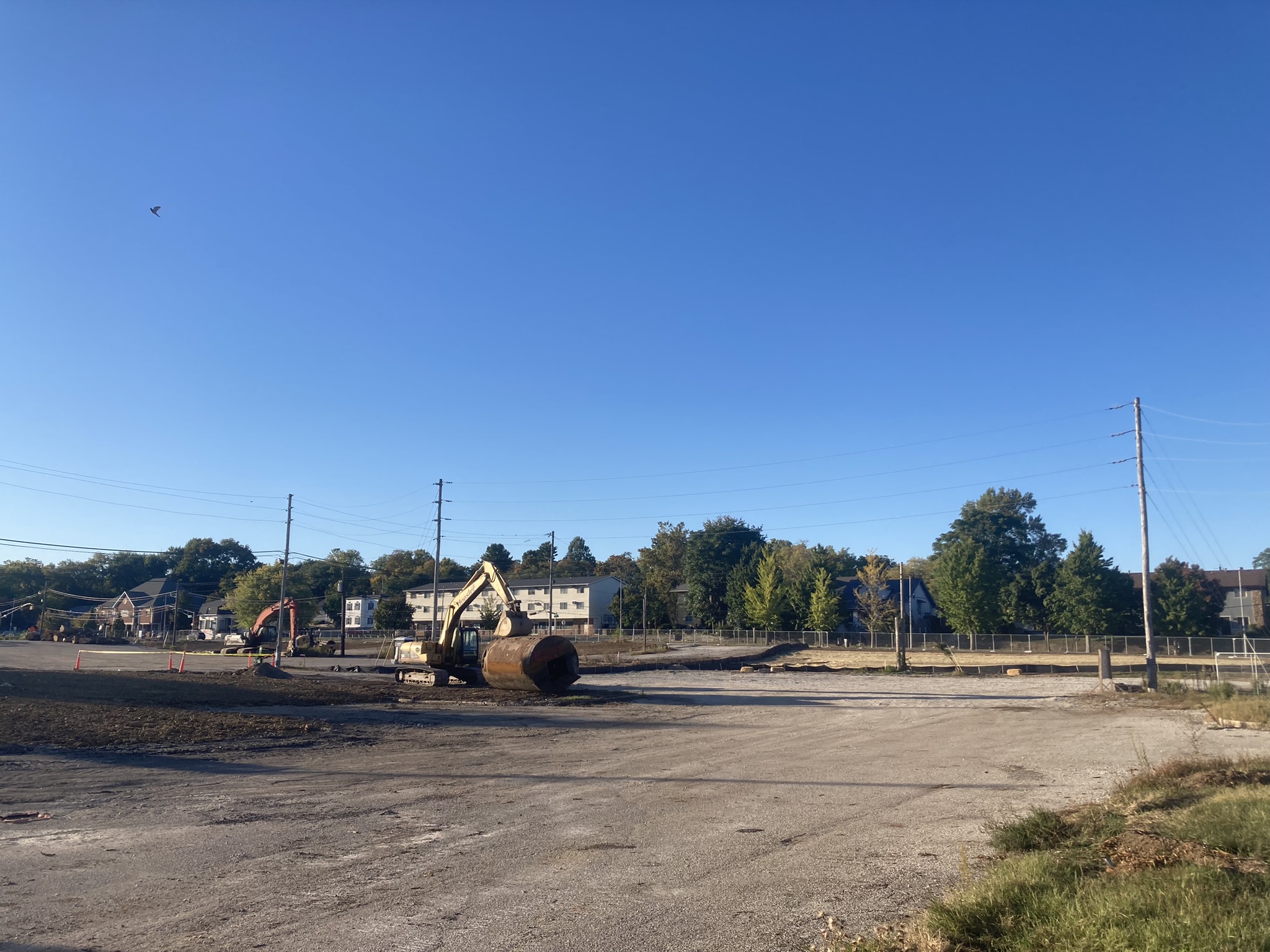 Lane restrictions
Over the next few weeks, Lineal Contracting will complete a fiber project for Everstream along S Rogers Street, W Patterson Drive, W Grimes Lane and S Walnut. There will be lane restrictions along these streets as they place both underground and overhead fiber cables. There will also be intermittent sidewalk closures.
Jackson Creek Trail Phase II
Construction of the southern section of the Jackson Creek Trail Phase Two project has begun. This phase of the project will connect to the Sherwood Oaks Park Trail and continue south to Rhorer Road, then east to connect to the multi-use trail along Sare Road. When completed, this project will become a vital neighborhood link between three city parks (Sherwood Oaks, Olcott and Southeast Park) and two public schools (Jackson Creek Middle School and Childs Elementary). Construction is expected to be completed by the end of this year.
Traffic calming in Crestmont
Construction for the installation of traffic calming devices on 12th Street (Lindbergh to Monroe) and 13th Street (Illinois to Summit) is substantially complete. The traffic calming project was prioritized through the resident-led process of the Traffic Calming and Greenways Program (TCGP). Additional project and contractor information can be found at: https://bton.in/6nWTt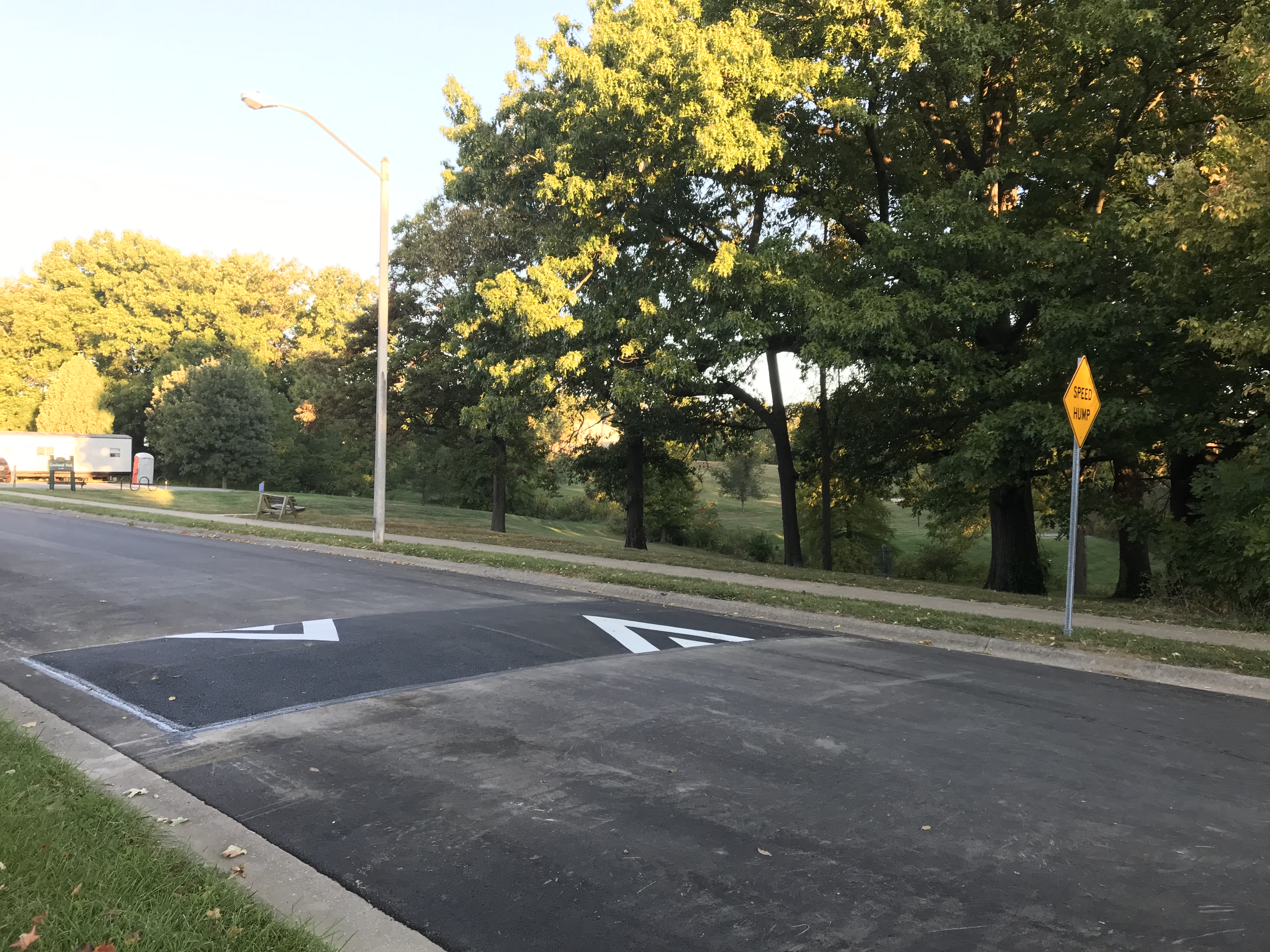 Smith Road Resurfacing
New sidewalks and ramps for the Smith Road resurfacing project were completed last week. This week the contractor is milling and paving, as well as laying out the road. All work should be completed by Friday.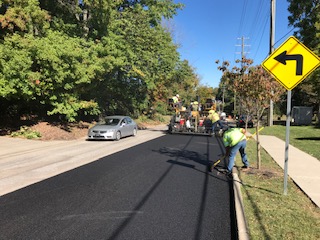 Alternate Text: A city employee near a left-turn traffic sign smooths newly laid pavement. A silver sedan and City equipment are in the background.
Read the news as it happens! Sign up for city press releases at https://bton.in/-M!di to get city news straight to your inbox.
[ad_2]
Source link