Many designers say they have enough inspiration after traveling. That's what happened to product designer Maurice Mischo. After visiting a wooden house in Gérardmer, France, he noticed how sockets and switches could influence the aesthetics of a room.
Because of what he saw, Maurice Mischo designed the L1 switching system. This is a minimalist light switch system that includes two outlets. It can control up to three lights with the front panel. Switching and dimming are possible with the touchpad, allowing only one module which is not really obvious.
Creator: Maurice Mischo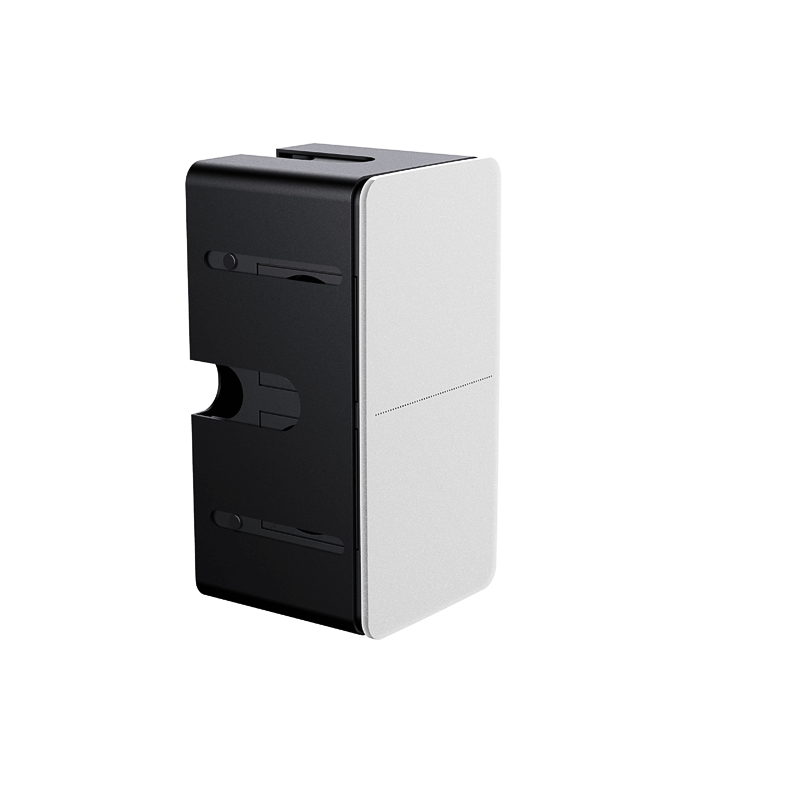 See, those outlets, dimmers and switches don't have to be boring. They can have excellent form and function. They also don't need to be out in the open. The best ones we've seen are the hidden ones because they reduce clutter, especially when not in use.
At present, the L1 switch system is ideal for wooden walls to facilitate its installation. The idea is that the socket is concealed in the wall. The push-to-open mechanism allows this. Although mechanical switches still work, they can be a bit annoying. Why not make the switch or socket fun and interesting. This technological innovation is essential because design is also progressing. With the touchpad function, different gestures may be allowed with a wide range of applications.
The L1 switch system is integrated into the wall. It works as an outlet and a switch in one. The appearance of the wooden wall is then preserved because the aesthetics are not overwhelming. The front panel is intended to control up to three light sources. Tap to turn on the light, then swipe up to make it brighter. A circular movement also allows you to adjust the color of the light according to the mood lighting you want. Lightly press the surface to reveal the socket.
The L1 switching system can be installed at any level. The most common is at floor level and therefore the most ideal version is the one with a wooden lid. The other version is for thinner interior walls with only a pure light switch.
Maurice Mischo is committed to combining aesthetics, innovation and functionality in his creations. He moved from mechanical engineering to product design, so he has enough knowledge to come up with innovative designs and really work. Mischo also offers other innovative and aesthetic designs that you may be interested in.