WHY200 is the first unit in the new WHY range, which made its world debut at the Cannes Yachting Festival 2021. This innovative motor yacht combines the comfort and space of a larger displacement yacht with the speed and performance of a 'a semi-displacement.
WHY200 outdoor
It was developed by the Wally design team led by Luca Bassani, together with the engineering department of the Ferretti group. The naval architecture was carried out by Laurent Giles NA Ltd and the interior decoration by Studio A. Vallicelli & C.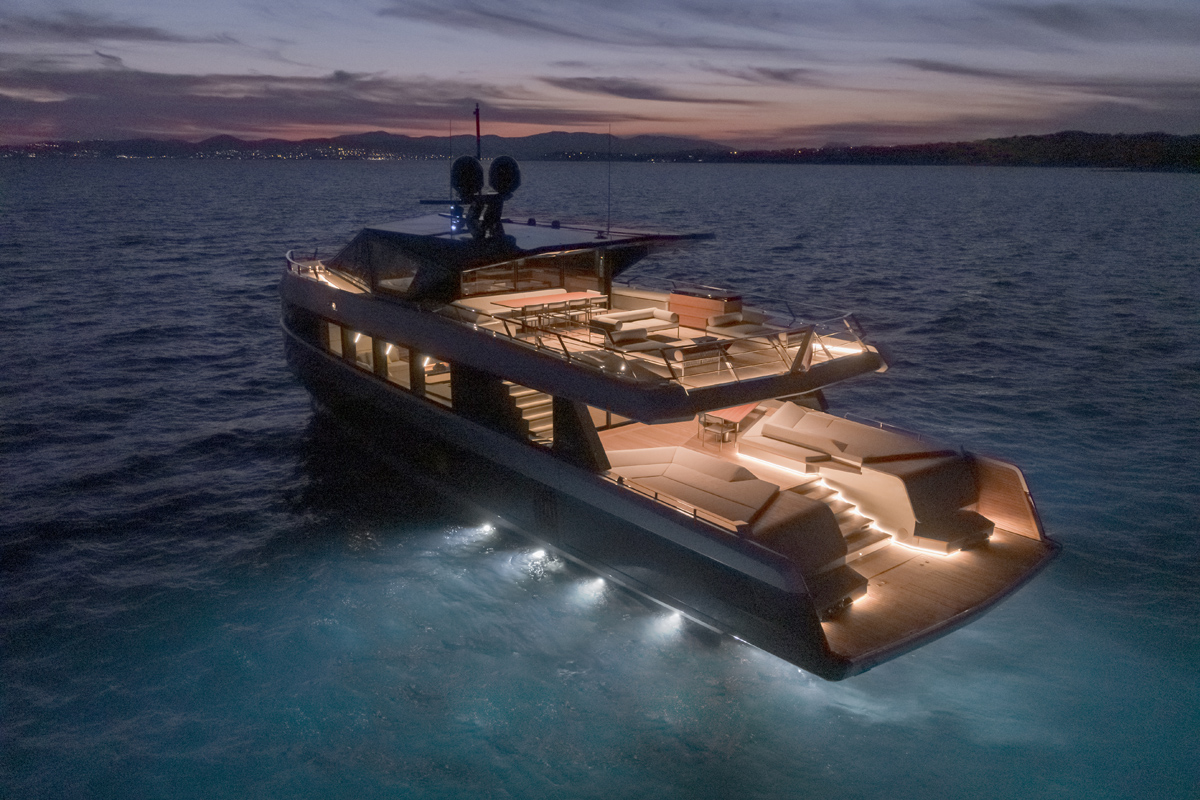 WHY200 exterior night view

"We are very proud of WHY200, a yacht which was a bit of a gamble but which rewards us today with a result which exceeds our wildest expectations", says Stefano de Vivo, Managing Director of Wally. "With its widebody design, this 200 GT yacht offers much larger volumes compared to traditional powerboats, as well as much more living space and stability than any competitor. the ideal yacht to freely and safely take back your space with family and friends. "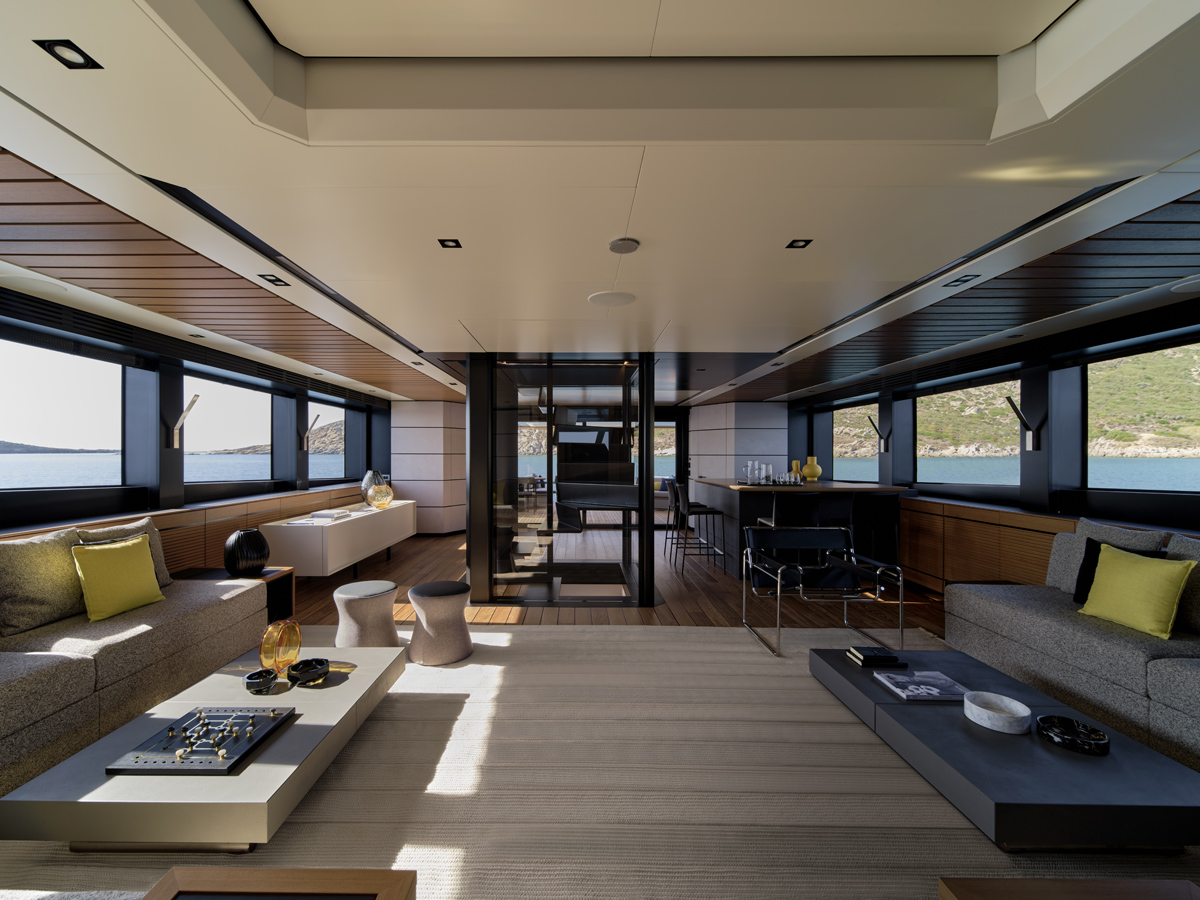 Main living room
The first unit, sporting an exclusive "Wally Silver" color, is arranged in four cabins: the master cabin with two separate bathrooms on the main deck, a VIP and two guest cabins on the lower deck. One of the main features is a spectacular 4.7 meter high glass bow housing a 37m² master suite overlooking the sea, with uninterrupted 270 degree views of the horizon.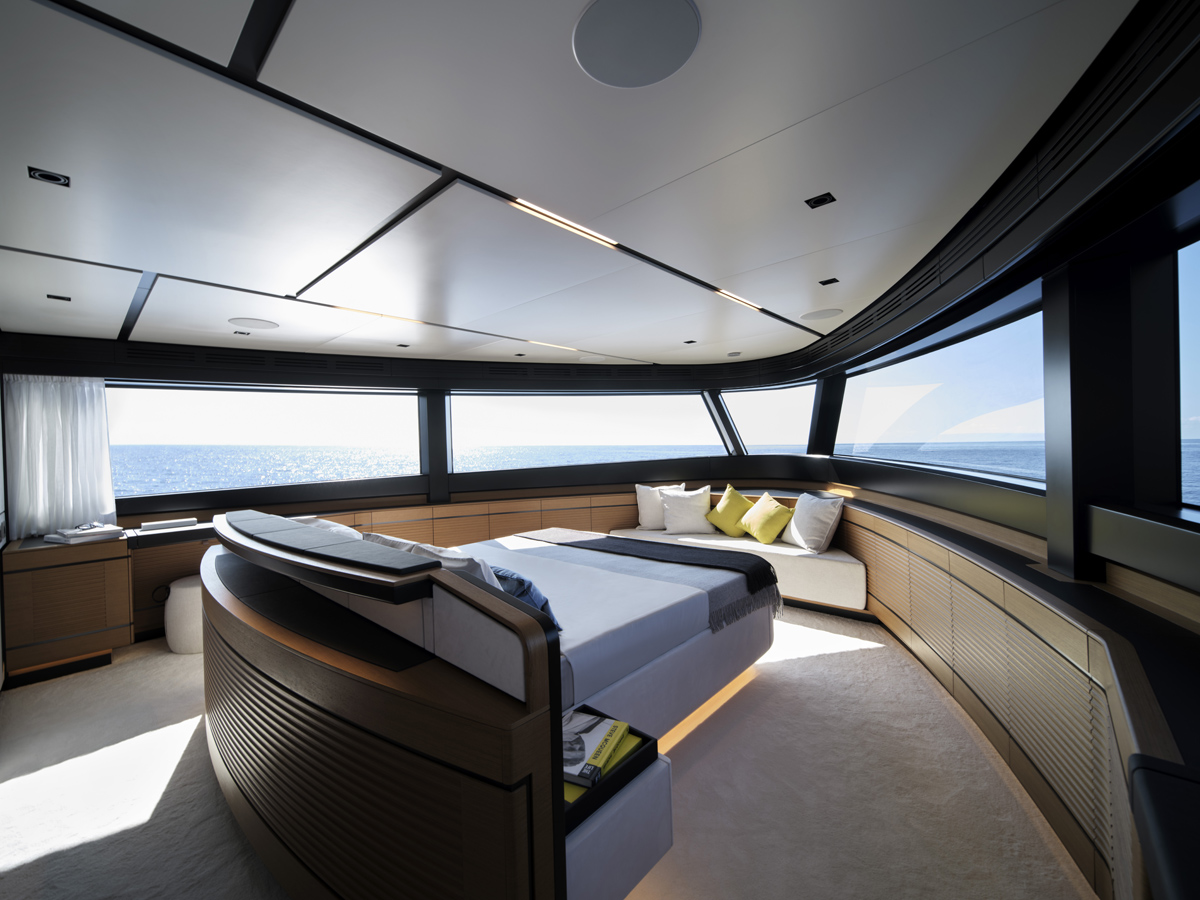 Parental suite
This cabin is also distinguished by its exceptional sound levels thanks to the positioning of the engine room which is located opposite the boat.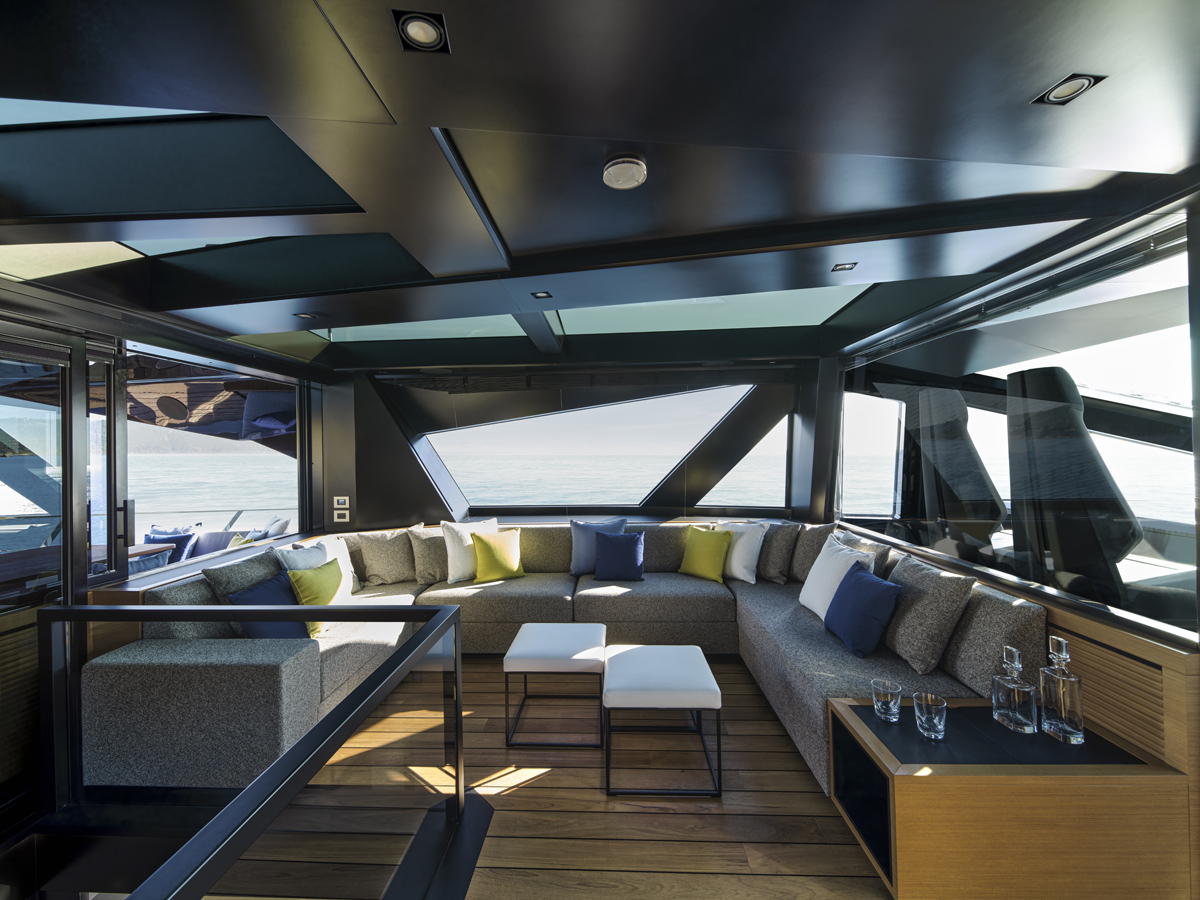 Skylounge

The eye-catching upper deck has a futuristic glass and carbon dome and the extended structural top without supporting pillars is a design and engineering masterpiece for its exceptional stability and strength.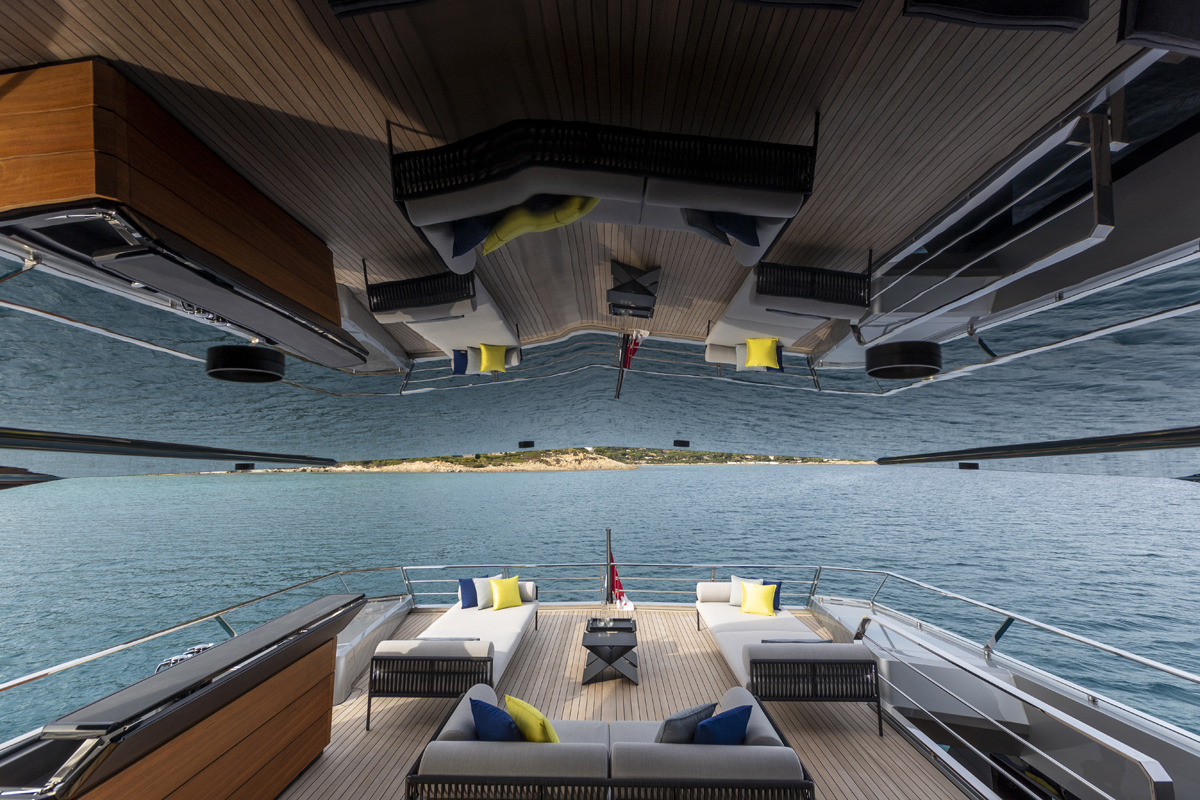 Upper deck cockpit

Thanks to the 5G wireless network connection with home automation control, customers can comfortably manage all audio / video systems via mobile devices, both outside and inside the yacht.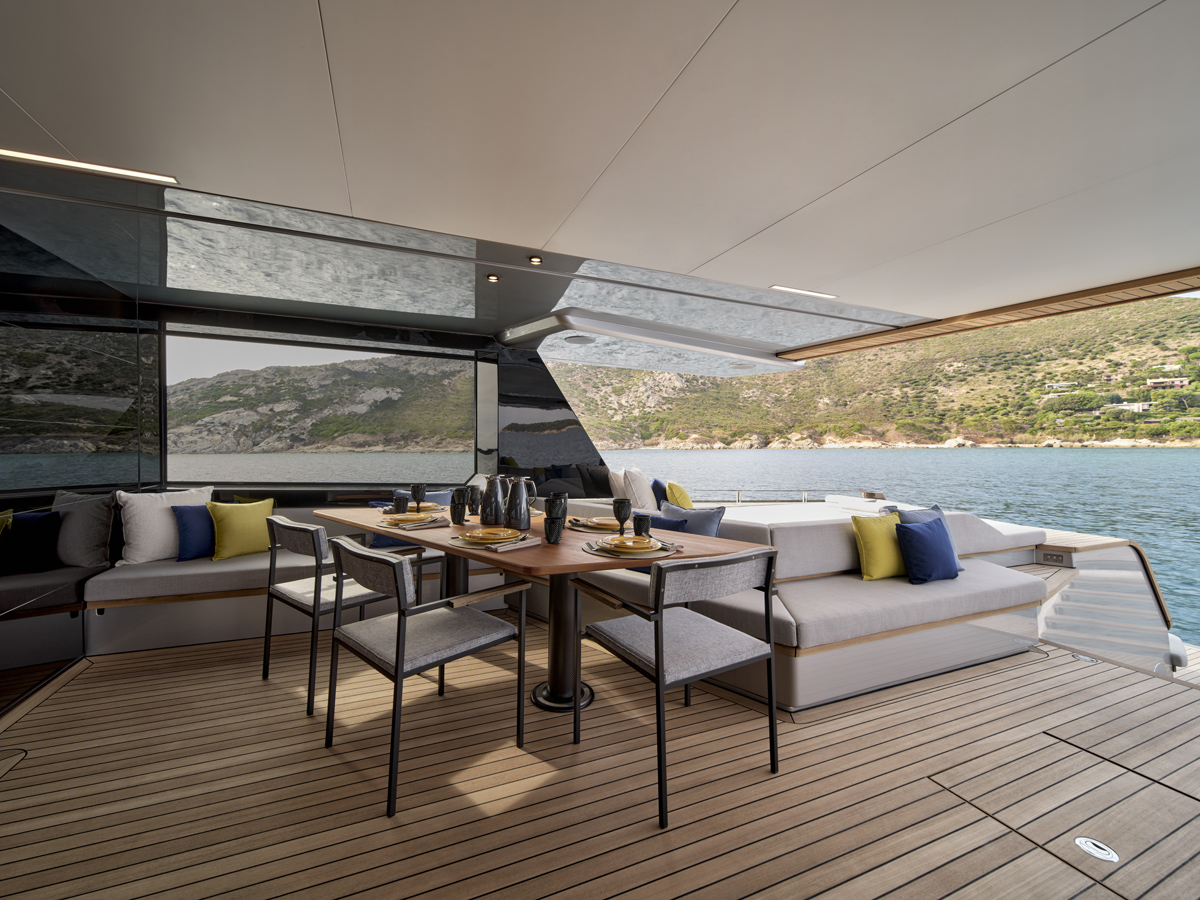 Main Bridge
Thanks to Naviop's integrated system, they will also be able to check navigation data, constantly keeping the yacht's progress and parameters under control. The first unit has a state-of-the-art 55-inch television in the upper salon and a 5.1 Premium audio system on the main and upper decks, while a sophisticated Sonance sound system serves the outdoor areas.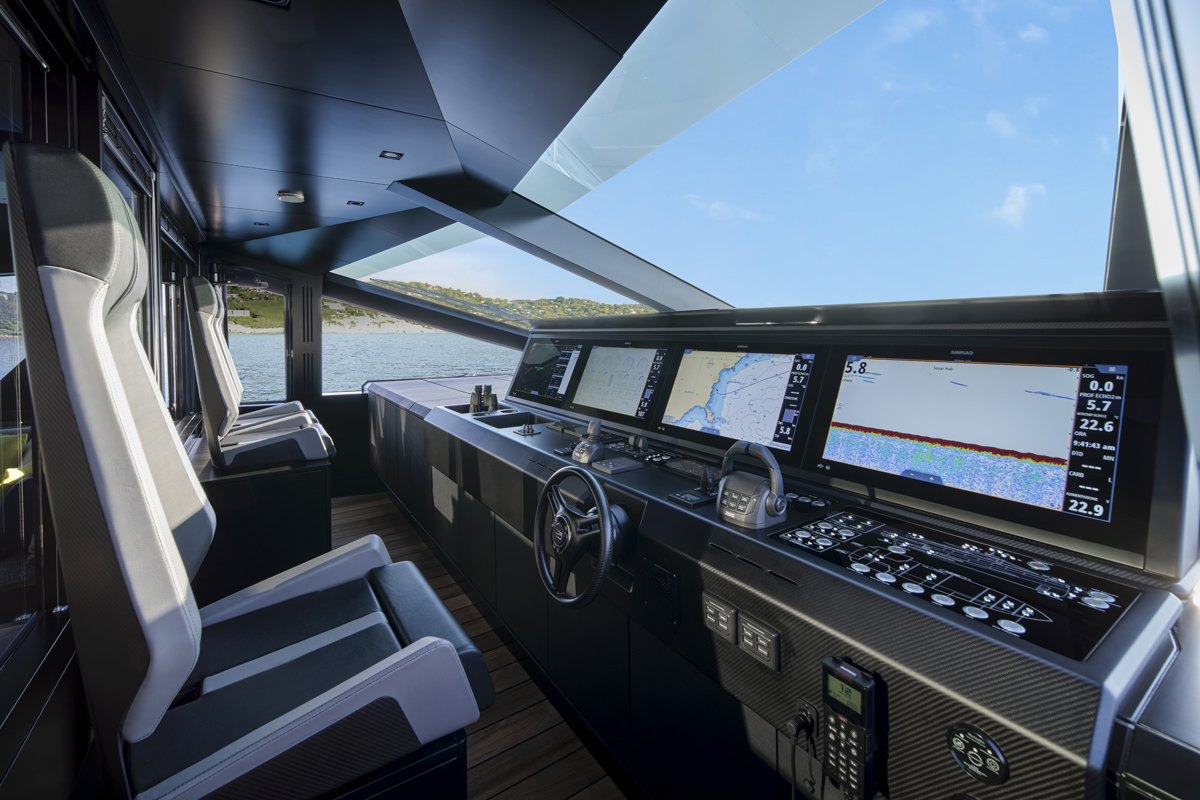 Wheel house

The WHY200 has the folding beach club bulwarks, which not only allow access to the sea on three sides (according to a radically innovative concept), but also extend the living area to 32 m², transforming it into a veritable terrace on water, with a size and features that make any competitor, even the tallest, pale in comparison.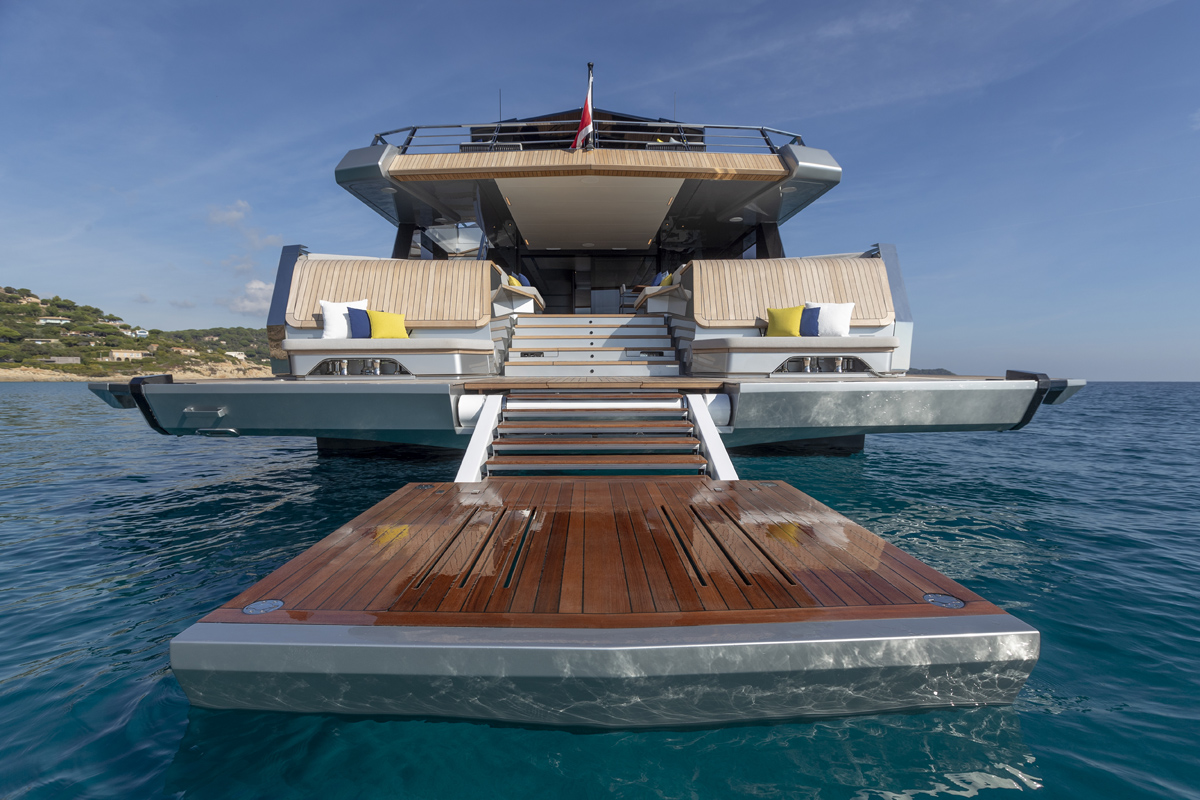 Beach club
In addition, WHY200 has two garages with a storage capacity never seen before on yachts of this size, capable of accommodating a 4.05m jet tender, wave runner, seabob, paddle board. and all kinds of water toys.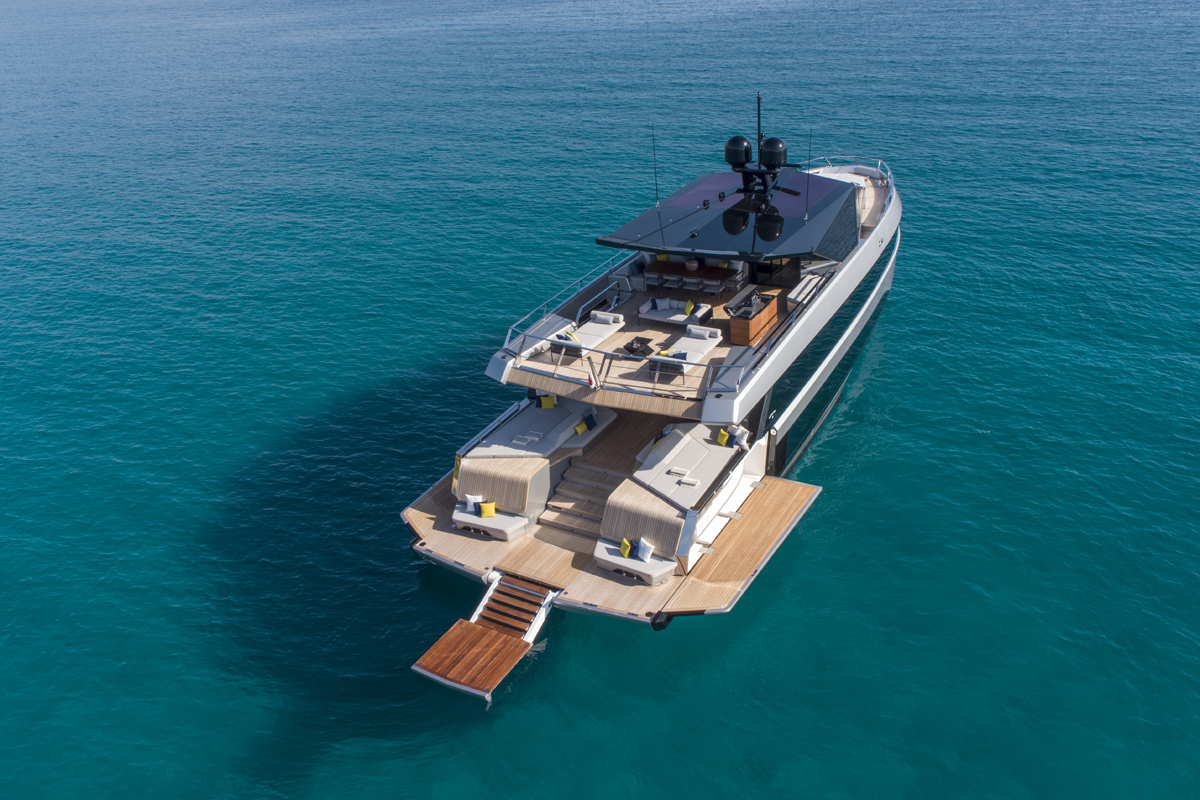 WHY200 outdoor
Thanks to four Volvo Penta D-13 IPS 1350 engines of 1000 hp each, the WHY200 can sail at a maximum speed of 23 knots.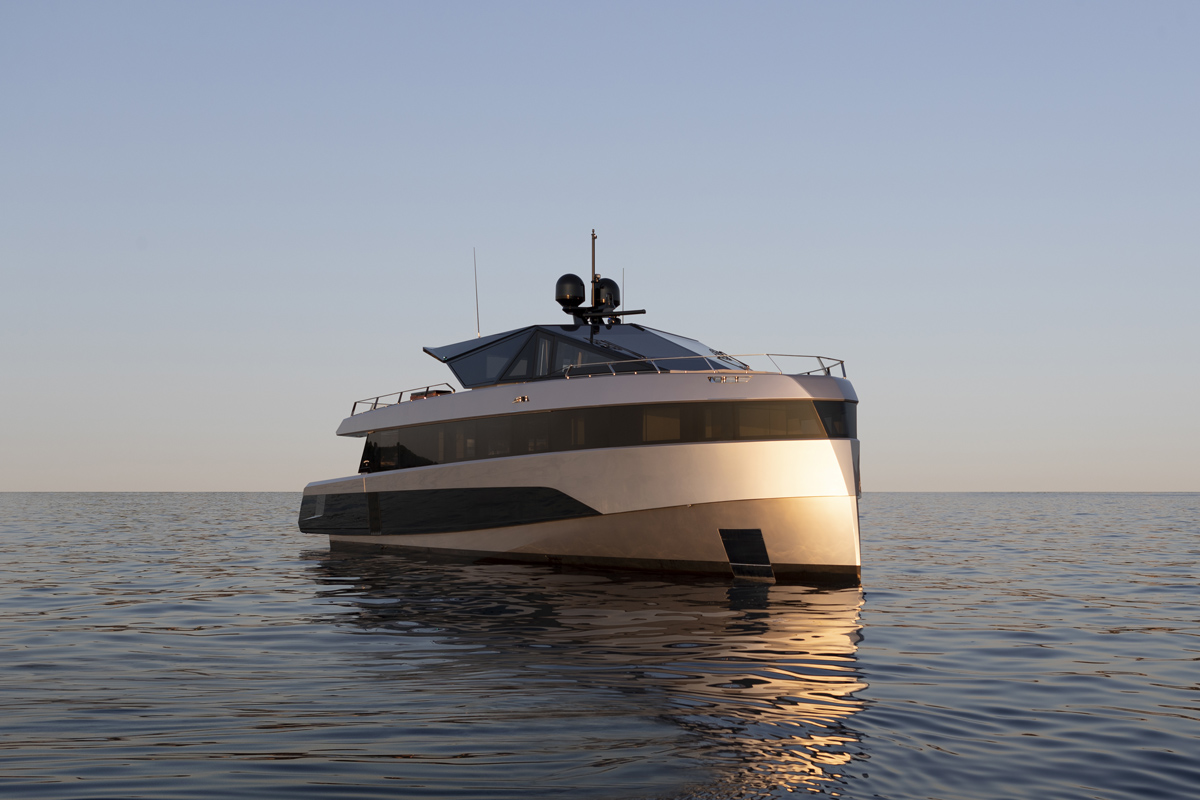 WHY200 outdoor

"The new WHY200 expresses all its innovative power through new architectural elements, which represent a break with the past and with the typical clichés of a motor yacht. Ferretti Group has made it possible to realize a concept that was close to my heart for some time believing in the success of a bold design that will enhance the owner's experience on board and represent a turning point in the motor yacht market, "comments Luca Bassani, founder and chief designer of Wally.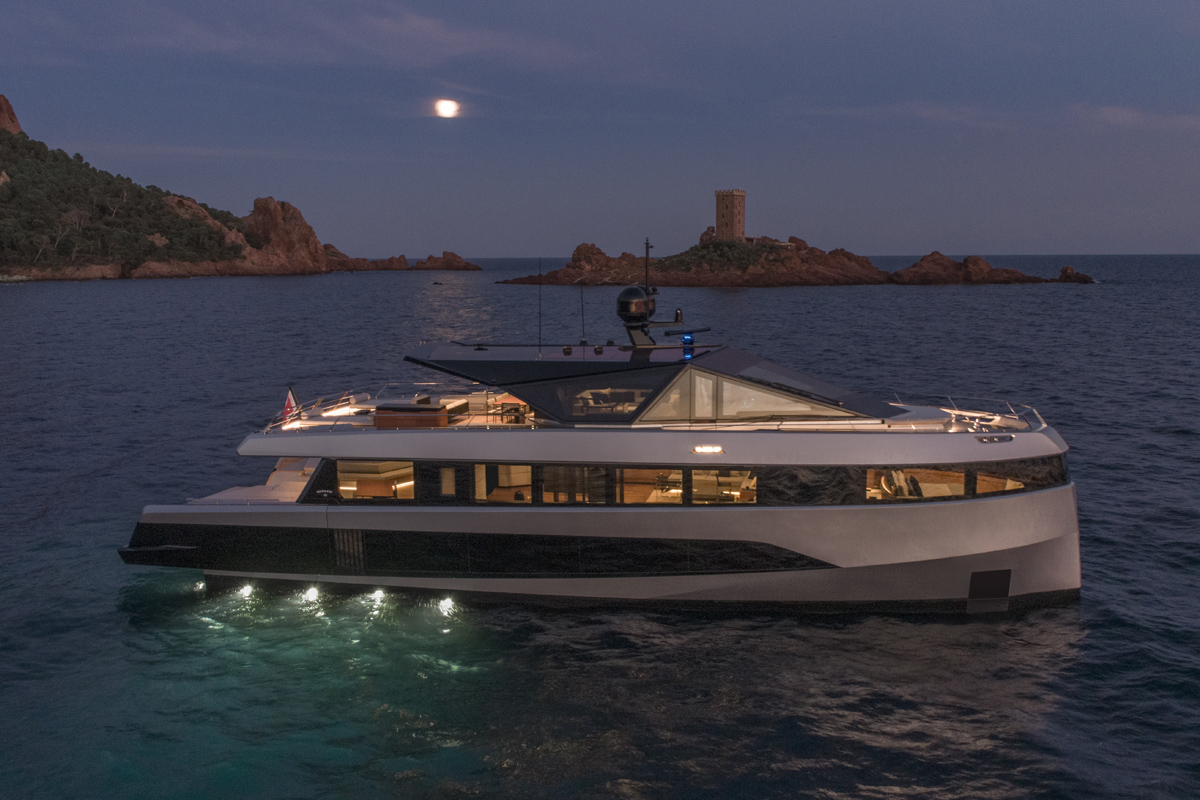 WHY200 exterior night view

Wally is part of the Ferretti group. It was founded in 1994 in Monaco by Luca Bassani and is the only yachting brand to have twice won the ADI Compasso d'Oro, the world's most important award for quality and design.
Credits: Wally