The University of California, Davis is awarding $450,000 to help scientists advance compelling research and innovations to commercial applications through two proof-of-concept grant programs. To date, these programs have provided $2.9 million to help campus innovators overcome the primary hurdle of accessing funding during one of the most challenging phases of new technology development.
The STAIR (Science Translation and Innovative Research) Grant Program provides grants of up to $50,000 to campus innovators to enable the demonstration of early proof of concept for technologies under development at the university.
The second program, the Food Systems Innovation (FSI) Prize Program, is a collaboration between Venture Catalyst and the Innovation Institute for Food and Health (IIFH) providing $25,000 to fund innovative technological advances aimed at addressing global nutritional challenges.
In addition to receiving grants, recipients participate in a structured entrepreneurial training program, such as the Entrepreneurship Academy hosted by the UC Davis Mike and Renee Child Institute for Innovation and Entrepreneurship or the National Science's Innovation Corps program. Foundation for a short, immersive training on the Customer Discovery Methodology. Winners are also matched with experienced business mentors to provide advice on business translation.
"These grants pave the way for bold ideas to achieve commercial applications benefiting the public that would otherwise have gone dormant," said Prasant Mohapatra, Vice Chancellor for Research. "We know the availability of funding is hard to come by at first, so our program provides a mechanism to assess and fund those with the greatest potential."
The STAIR Fellowship Program is funded by the UC Davis Office of Research and managed by Venture Catalyst. The UC Davis School of Medicine, School of Veterinary Medicine, College of Biological Sciences, and College of Humanities and Sciences have also committed additional funding to scholars from their respective academic units. The FSI award program was funded by the IIFH.
External review panels comprised of industry professionals, investors, and experienced entrepreneurs, convened by Venture Catalyst, reviewed the proposals and recommended the STAIR award winners.
2022 STAIR Scholarship Recipients
Human health
A new treatment for osteoporosis using skeletal stem/progenitor cells
Fernando Fierro
Assistant Assistant Professor
Department of Cell Biology and Human Anatomy
Fierro and his team propose a new stem cell-based cell replacement strategy that has the potential to restore skeletal integrity to prevent and treat osteoporosis. Their approach addresses the limitations of current therapies, focused solely on repairing targeted areas, by providing a mechanism to systematically replenish bone mineral density.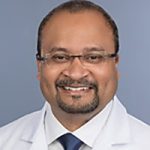 New end-to-end (N2N) anastomotic device for fast and efficient vascular anastomosis
Clifford Pereira
Associate Professor
Department of Surgery
Clifford Pereira (plastic surgery), Gavin Pereira (orthopedic surgery) and Jonathon Schofield (college of engineering) have invented and successfully tested a new device to reconnect blood vessels for revascularization during surgery. Currently, surgeons connect blood vessels using a needle and suture, which is difficult and subject to human error. Pereira and his team aim to automate the process using a pneumatically deployed stapling device.
animal health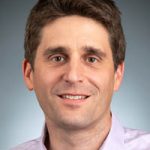 Using artificial intelligence to interpret blood tests in veterinary medicine
Stefan Keller
assistant professor
Department of Pathology, Microbiology and Immunology
Keller and his team are developing a machine learning algorithm that incorporates artificial intelligence and historical patient data to reduce errors associated with the interpretation of blood tests that can lead to an inaccurate diagnosis. While the initial application is used for dogs, the team sees an opportunity to adapt the tool for other species.
Environmental health and sustainability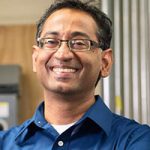 High-efficiency polymer heat exchangers for a low-carbon built environment
Vinod Narayanan
Director, Western Cooling Efficiency Center
Professor, Department of Mechanical and Aerospace Engineering
Narayanan and his team are developing a heat exchange system capable of reducing electricity consumption and carbon emissions related to the cooling and heating of buildings. The team plans to use funds to implement improvements to an existing proof-of-concept model funded by the Office of Naval Research and the California Energy Commission. The goal of this second generation version is to improve the performance metric from heat exchange to pumping power by 37.5%.
Computing, electronics and information systems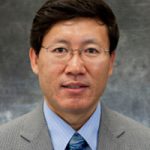 Development of intelligent early detection and insect control technology to be ready for commercialization
Zhongli saucepan
Assistant professor
Department of Biological and Agricultural Engineering
The objective of this project is to complete the development of a cloud-based wireless system that enables early detection of insects for use in the food supply industry. The technology aims to reduce losses and damage due to infestation during food storage, processing, handling and transportation.
Food, farming systems and nutrition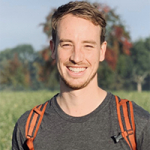 Engineered histone readers: a disruptive technology for epigenomics
Monroe Gray
assistant professor
Department of Plant Sciences
Monroe and his team are developing a method to improve a process used in the burgeoning field of epigenomics – where a cell's DNA or histones are modified to affect gene expression without altering the DNA sequence . The current process relies on the use of antibodies, which have limited applications due to their inconsistent cost, quality, and specificity. Monroe's team is developing histone readers designed as an alternative to antibodies to broaden applications and remove these constraints.
2022 Food Systems Innovation Award Winners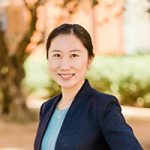 Optimization of pilot-scale production steps of novel protein-based cooling media
Luxin Wang
Associate Professor
Department of Food Science and Technology
Wang and his team developed reusable coolant ("Jelly Ice Cubes") to provide a more environmentally friendly solution for the global cold food supply chain. This next generation coolant is nature-based, plastic-free, reusable, durable, microbial resistant, and biodegradable with cooling efficiency comparable to traditional ice.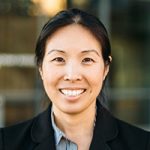 Use of duckweed protein hydrolysates and phenolic compounds as functional ingredients
Selina Wang
Associate Professor of Cooperative Extension
Department of Food Science and Technology
Wang and his team are targeting an opportunity in the use of natural and functional foods as an alternative to synthetic drugs for the treatment of diabetes and hypertension. Their approach uses an aquatic plant, duckweed, to create a protein hydrolyzate powder enriched with phenolic compounds. Duckweed can produce ten times more protein per acre than soybeans, while requiring less water and nutrient inputs.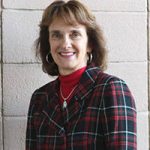 Fast, portable and inexpensive measurement of lipid oxidation for food quality assessment
Elizabeth Mitcham
Extension teacher
Department of Plant Sciences
Mitcham is developing a device that enables rapid, portable, and non-destructive measurement of lipid oxidation in lipid-containing ingredients, such as nuts, seeds, flours, and oils. The device is constructed from low cost components and can quickly (2-5 minutes) analyze samples with little or no tedious pre-treatment.