Spoleto season is upon us and with the multi-day arts festival comes its trusty sidekick.
Piccolo Spoleto will run alongside Spoleto from May 27 to June 12 and will offer a variety of Lowcountry-centric and mostly free or low-cost cultural events, from music and theater to visual arts and comedy, all over the country. city ​​of Charleston.
Here are 12 Piccolo picks from your local arts and entertainment writer, listed in date order.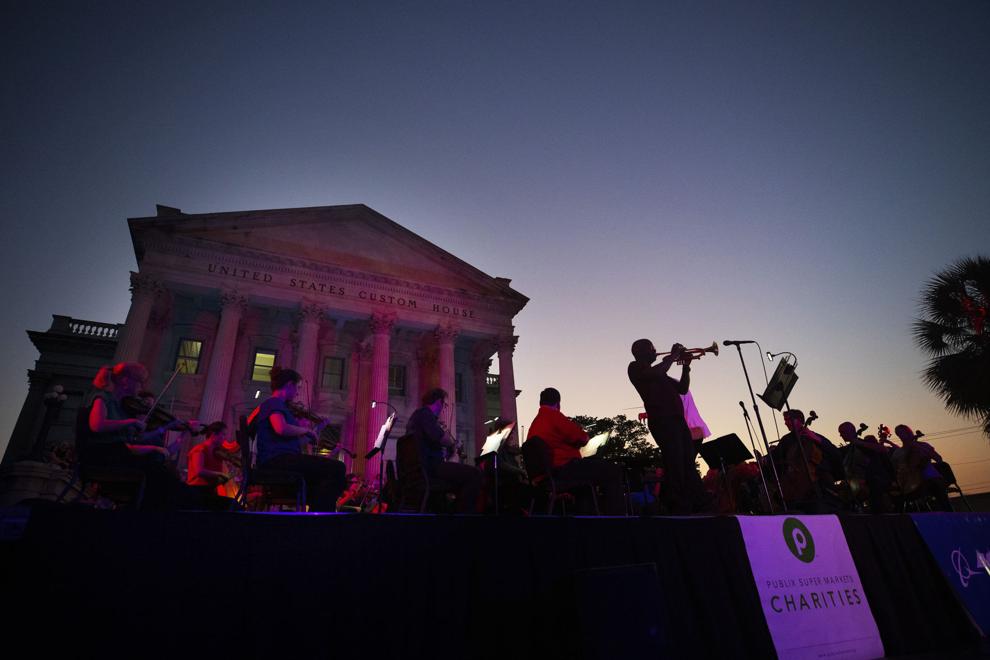 Serenade at sunset
8 p.m. May 27 / Free
Returning after a two-year pandemic hiatus is the popular Piccolo Sunset Serenade, a performance by the Charleston Symphony Orchestra at sunset outside US Customs. The free outdoor curtain raiser kicks off the festival under the direction of artistic director Yuriy Bekker.
'Vey Boy'
7 p.m. May 27-28; 1 p.m. May 29 / $30
Pure Theater at Cannon Street Arts Center, 134 Cannon St., presents this one-man show written and performed by Rachel Kaftan and directed by Dana Resnick.
"Boy Vey" is pulled straight from the pages of Kaftan's diary and combines coming-of-age themes with family history issues and what it's like to be a young Jewish woman with lesbian mothers. . The story encapsulates a modern experience of the third generation after the Holocaust.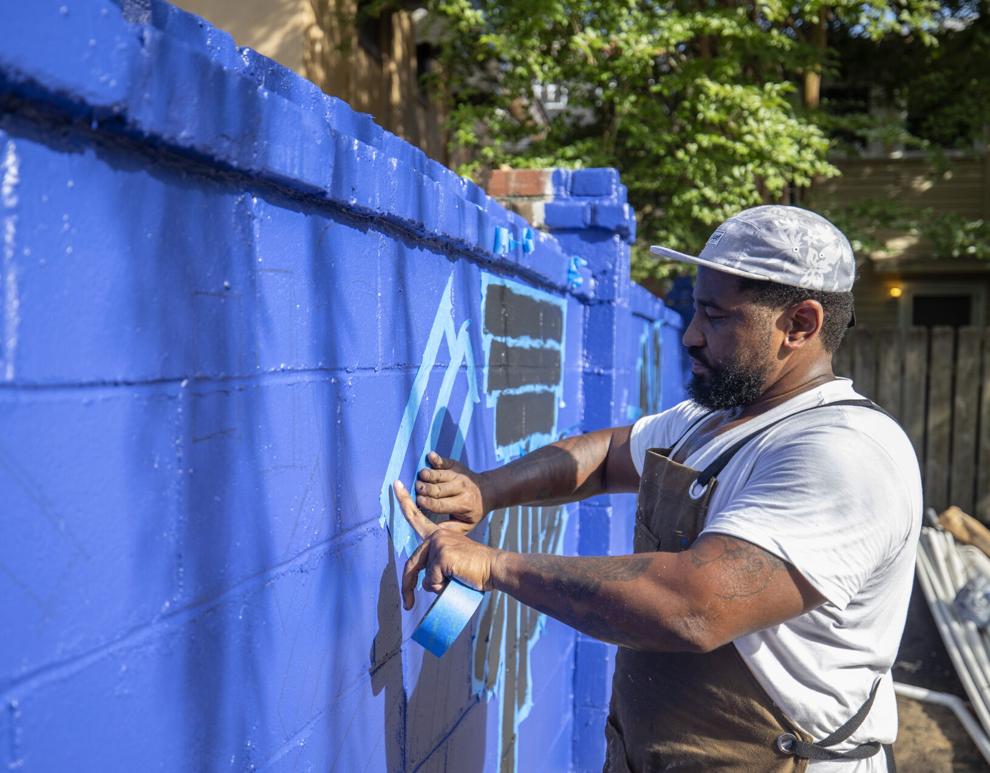 Charleston Musical Heritage Series
The Sound of Charleston: 1 p.m. May 28, 2 p.m. June 4 and 8; Oh Happy Day Gospel Concert: 2 p.m. May 29; Gershwin and Jazz: 2 p.m. June 5 / $16-28
The Charleston Musical Heritage Series at the Circular Congregational Church, 150 Meeting St., features music from Charleston's history, from gospel to Gershwin. This year's festival favorite features three programs: The Sound of Charleston, Oh Happy Day Gospel Concert and Gershwin and Jazz with an all-star cast.
Performers of The Sound of Charleston include Mayor John Tecklenburg, Ann Caldwell, Carl Bright, and Charleston Symphony artists Charles Messersmith and Jessica Hall-Dambaugh.
The gospel concert then features traditional songs, hymns and spirituals. Special guest Caldwell will join the cast for this one to demonstrate the Gullah dialect.
Gerhwin and Jazz will conclude the series with an assembled cast of Charleston artists who will highlight Charleston's rich jazz history, including George Gershwin, who wrote "Porgy and Bess" on Folly Beach in 1919. Tecklenburg and Mark Sterbank will perform, along with soprano Shanelle Wood and baritone Ramelle Brooks, who have both performed 'Porgy' on the local stage. The program ends with a performance of "Rhapsody in Blue" with Ghadi Shayban and Maida Libkin on piano.
The Complete History of Charleston for Morons
6 p.m. May 28 / $20
350 years of Lowcountry history in 60 minutes. This comedy history lesson at Theater 99, 280 Meeting St., is open to everyone, even those who have just moved to town.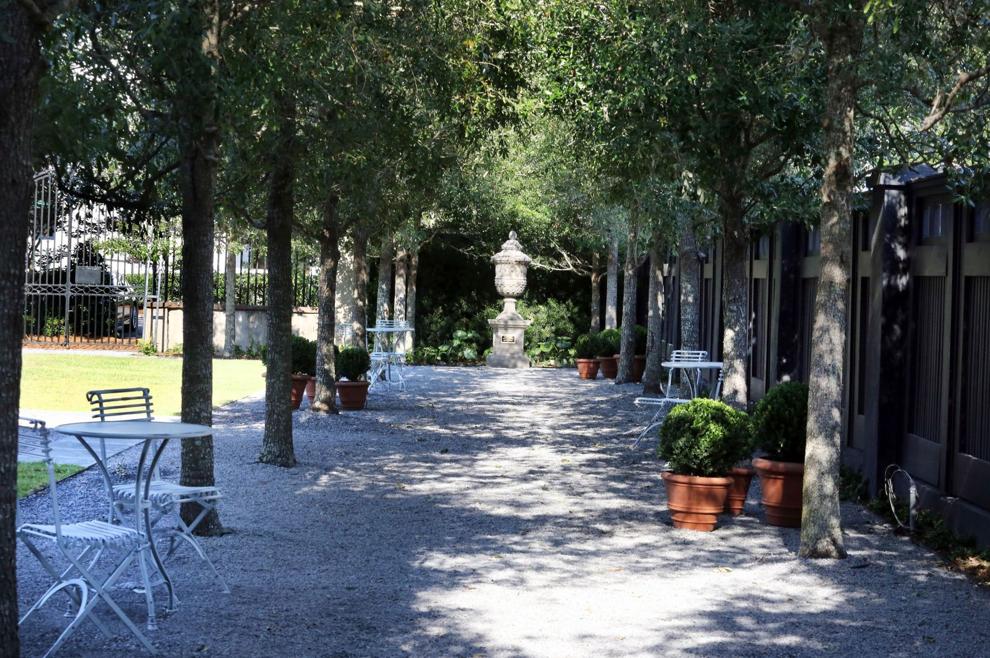 Sunset Poetry Series
6 p.m. May 31-June 3 / Free
The annual Piccolo Poetry Series returns with acclaimed writers reading their work in the cozy Lenhardt Garden at the Gibbes Museum of Art, 135 Meeting St.
This year's poets are Laurel Blossom, Ed Gold, Lisa Hase-Jackson and Cornelius Eady. In order, they will read at 6 p.m. from May 31 to June 3.
Cantata of coffee and the telephone
5:00 p.m. June 2; 6:00 p.m. June 3; 4 p.m. and 6:30 p.m. June 4 / $20
Charleston Opera Theater and the Summerville Orchestra have joined musical forces for this double-barreled performance which will take place at Mercantile and Mash at 701 East Bay St. Local bands will perform Bach's "Coffee Cantata" and Menotti's "The Telephone". The "fun and immersive" show will take audiences into the drama of this chic downtown cafe.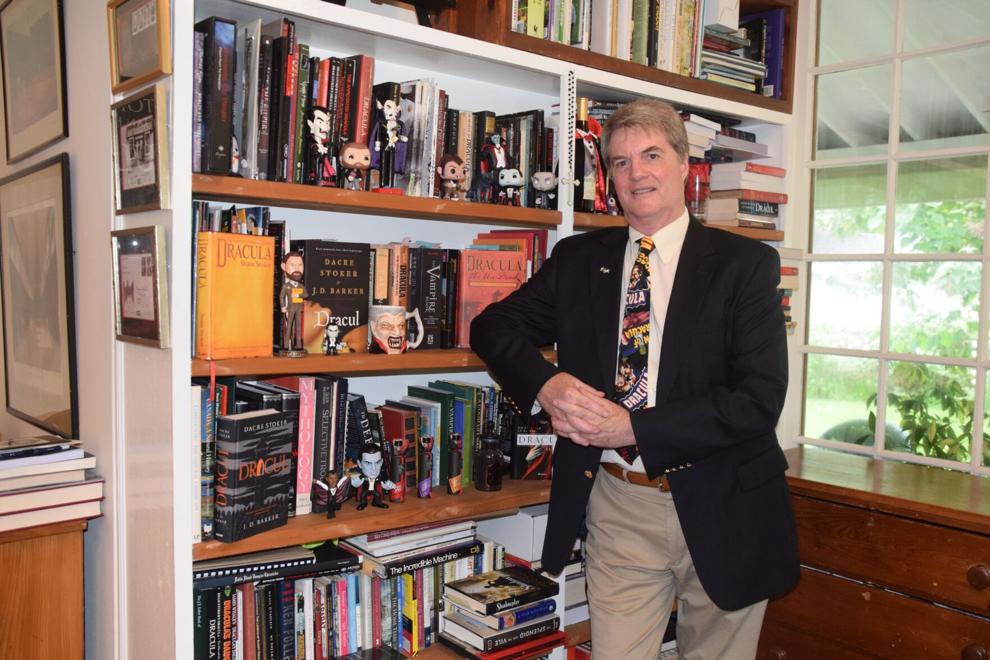 Dracula's Secrets… Revealed
7:30 p.m. June 2; 7:30 p.m. June 3; 2 p.m. and 7:30 p.m. June 4; 2 p.m. June 5 / $30
Spooksters, get ready. This one's for lovers of everything Halloween-y.
This performance will celebrate the 125th anniversary of "Dracula!" Through an audio-visual presentation with dramatic readings from Braxton Williams (playing Bram Stoker), Dacre Stoker (international bestselling author, Dracula scholar, paranormal expert and descendant of Bram Stoker) will explore scenes from the most enduring literary horror in the world.
The duo will unveil the influences, superstitions and non-fictional events that led to the creation of Dracula. Among the highlights will be reveals of never-before-seen parts of the supernatural novel and a foray into the recently discovered location of Dracula's castle.
'Point'
8:00 p.m. June 2-3; 2:00 p.m. June 4; 6:00 p.m. June 5; 8 p.m. from June 9 to 11; 3 p.m. June 12 / $30
Art Forms & Theater Concepts presents "Dot" by Colman Domingo and directed by Miriam Crawford Grant at the Queen Street Playhouse, 20 Queen St. The heartfelt comedy-drama revolves around The Shealys, a West Philadelphia family, as they get together for the holidays.
Dotty's memory slips as her three adult children — an overworked lawyer, a gay musicologist with marital issues and an aspiring actress hoping to appear on 'Celebrity Mud Fight' — clash over how best to take care of their proud and adorable matriarch as well as for themselves.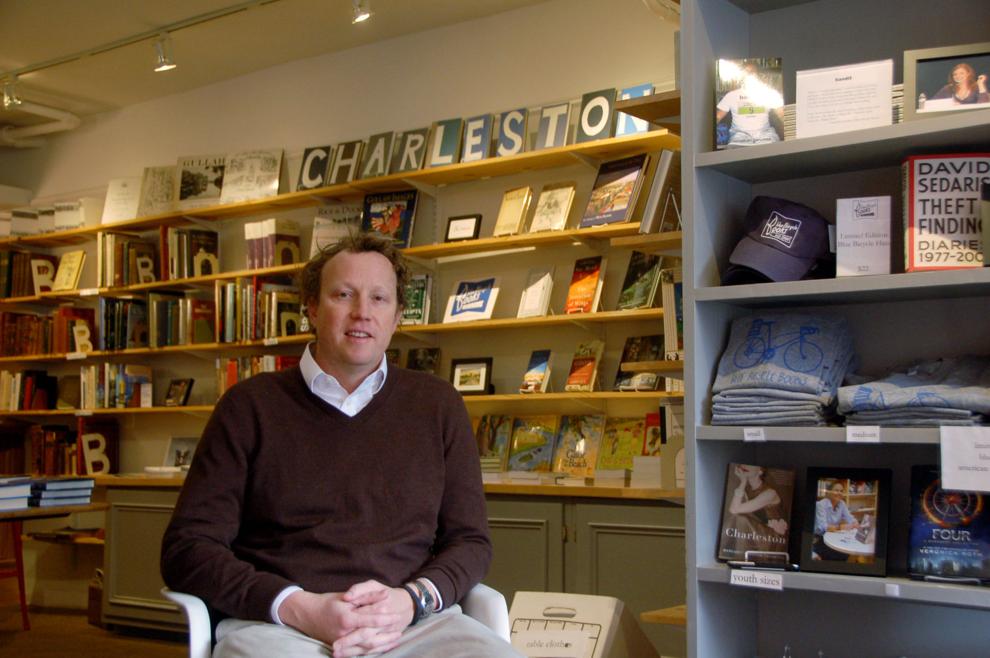 Piccolo Fiction
5 p.m. June 4 / Free
This is the oldest event of the festival exclusively devoted to fiction. At Blue Bicycle Books, 420 King St., South Carolina authors will read short stories. But there is a catch. Following tradition, each story will begin with the words "I snuck down the aisle…"
This year's reading will take place in the courtyard next to the bookstore. Featured writers include Paul Bowers, former Post and Courier and Charleston City Paper reporter; Melissa Falcon Field, former Teach for America instructor and program writer; Sean A. Scapellato, former professor of creative writing at Charleston County School of the Arts; and Jonathan Sanchez, owner of Blue Bicycle Books and director of YALLFest.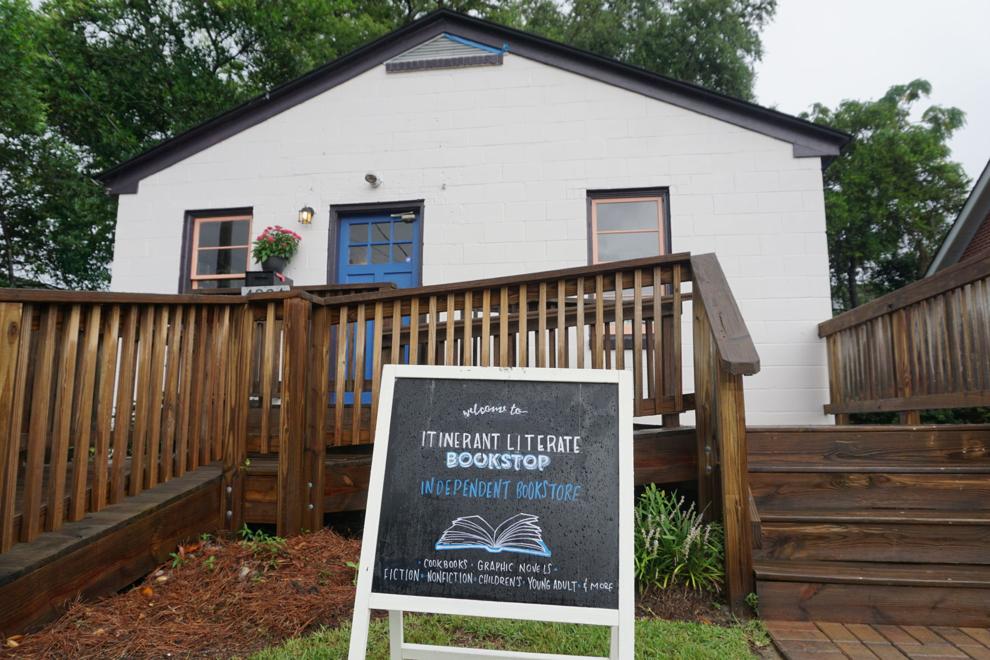 Clean improvisation comedy show
6 p.m. June 4 / $12
Now it's one you can safely take along with your parents or kids, without an embarrassing or ear-covering moment waiting for you at the end of a hotter punchline. Theater 99 at 280 Meeting St. is hosting a clean improv comedy show that will feature an hour of "clean as a whistle" comedy inspired by audience suggestions.
"No need to take cover from 'F' bombs," shares the Piccolo Spoleto website. "This show is jam-packed with fun and just as funny as you'd expect here at Theater 99."
Fuck and brag
7 p.m. and 9:30 p.m. June 4 / $26
One of the two Mount Pleasant residents behind Piccolo Spoleto's popular repeat hit "Why Is Rock and Roll?" will present this new musical experience. Jay White is the originator of "Shaggin' and Braggin'," a half gig and half TEDTalk about South Carolina music and the fun personalities behind it all.
The show at Cannon Street Arts Center, 134 Cannon St., will feature fun stories and anecdotes surrounding musicians like Dizzy Gillespie, James Brown and Hootie & The Blowfish. The show is described as "edgy, as the music always is, but appropriate for all ages".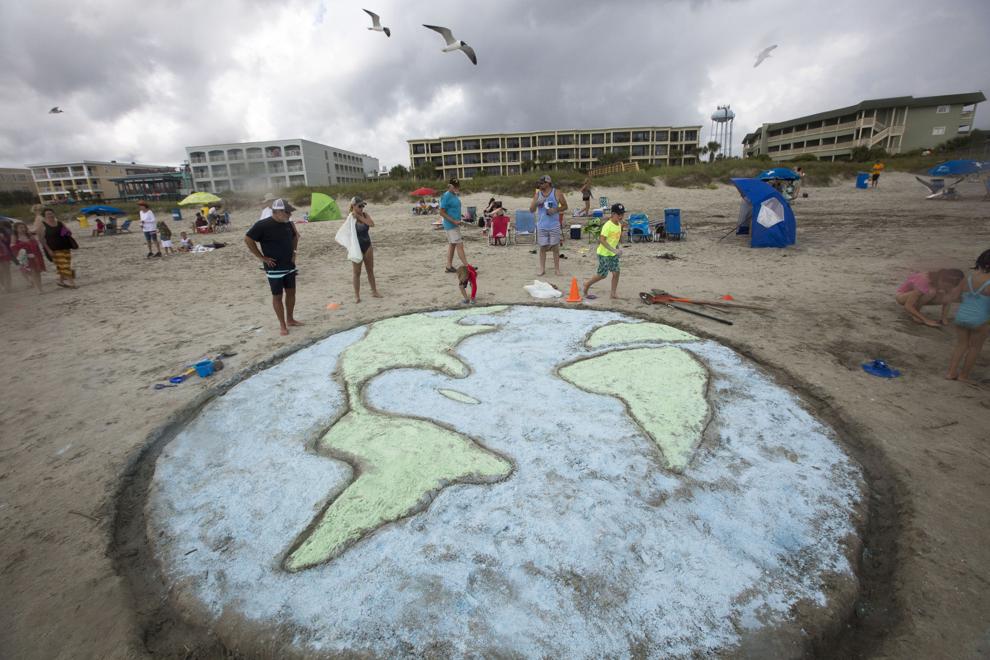 sand sculpting contest
9am-1pm June 11 / Free
A Piccolo tradition, the family-friendly, free sand sculpting contest on the Isle of Palms beach near the pier is back for 2022. Artists will turn the beach into art as they compete for prizes in six different categories during the annual event. .